Meet the 2017 commentators
Keith Yates>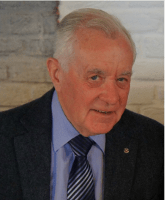 Keith Yates has been commentating at Durham Regatta for over forty years. But his links with the Regatta go back even further than that!
Keith started rowing as a cox at Durham Johnston School in 1951. Later, he coxed for Durham Constabulary and the Durham County Eight. Keith joined DARC in 1956 and first competed at Durham Regatta in the Mayors Plate in 1957.
Keith was DARC's first crew cox from 1957 until 1962. In that period the crew were North Eastern Champions for 5 years and, racing for Great Britain, losing finalists at Henley Trials. Keith won five 'Grands' & four 'Whartons' at Durham Regatta and has over 50 trophies. Keith has participated in every Regatta since 1953 – as a cox, volunteer marshall, and since 1956 as a commentator.
He's a Life Member of DARC and an Hon. Vice President of Durham Regatta. Having moved from Durham to Nottingham in 1962, Keith now lives in Melton Mowbray, Leicestershire.
Andrew Bryant>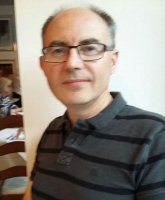 Andrew Bryant became involved in rowing as a parent whose children rowed at Chester-Le-Street Rowing Club in the late 1990s. Within a short period he became Treasurer and then Secretary for seven years.
Andrew represented the club on the Northern Rowing Council and was Chairman from 2006 to 2011, when work took him to the Midlands.
Andrew was British Rowing National Volunteer of the Year in 2010 and was appointed a Life Member of Chester-Le-Street Club in 2012. He continues to sit on the British Rowing Facilities Panel that oversees funding applications for building and equipment.
"As a family we have incredibly fond memories of "Big Durham", both through my children competing and as a club supporting the event. Our youngest son William and daughter Victoria both went on to row very successfully at Oxford Brookes University and eldest son Edward is currently Director of Rowing at Durham School. "
James Andrews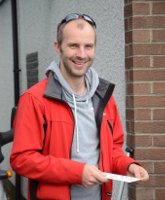 James Andrews may be a newcomer to the commentary team but he will be well known to many at the Regatta, having filled a number of roles for British Rowing in the Northern region since 2008.
James started in a coaching position working with clubs in the North of the Region before moving on to be a very active and successful Area Participation Manager for the Northern Region. Many of the innovations such as the Sunday League for recreational rowers and the Great Tyne Row are the result of his enthusiasm. More recently he has been promoted to Head of Pathways at British Rowing,
James started his rowing life, aged sixteen, at Plymouth ARC, before moving to the North East to go to Teesside University. As Chair of the University Rowing Club, he drove the club to take part at BUSA events and on the Tideway for the first time in a decade. After university James started his working life with Browns Boats beforemoving to a coaching role at Yarm School BC. Whilst at Yarm he rowed for Tees RC, competing numerous times at Durham Regatta.
He has since coached crews at Bangor University, Chester-le-Street Rowing Club and at Northumbria University Boat Club. James is currently a member of Tynemouth and the newly formed Gateshead Community Rowing Club.
Camilla Hadland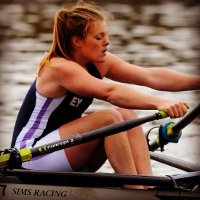 Camilla Hadland joins the commentary team at Durham Regatta for the first time this year.
During her time as a student at Durham University, Camilla, who graduated in 2014, was a regular on the River Wear. She "was lucky enough to be President of DUBC from 2013-2014 spending many hours a week on the water rather than in the library". Having since moved up to Edinburgh, Camilla spends many of her spare weekends commentating on rowing. She has been a member of the core commentary teams for Henley Royal Regatta, Henley Women's Regatta, the British Championships & Scottish Championships, the British University Championships and many more.
"I am very much looking forward to joining the commentary team at Durham Regatta, having had very fond memories of racing and supporting at the Regatta myself and hope that I can use these experiences to bring the racing to life."
Will Horrocks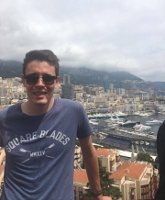 Will Horrocks is also a newcomer to the team for the 2017 Durham Regatta.
Will learnt to row at school on the Tideway before moving to Durham as a student in 2011. Having decided that rowing for the university "was a bit beyond me", Will started rowing for his college, Hild Bede Boat Club. He threw himself into "the slightly more laid back life of college rowing", spending three years rowing, coaching and sitting on the club committee.
After graduating, Will took on the role of Henley Steward's Charitable Trust Coach in Scotland, coaching part-time with Scottish Rowing whilst also studying and rowing with Edinburgh University. He no longer rows or coaches competitively but still enjoys attending races and commentating on them.
Will's own experiences with Durham Regatta are "somewhat mixed; the event was cancelled in my first year, we were disqualified in my second year, and I was ill in my final year. I did, however, manage to drag myself down the long course for a win in College 4+ in my last ever race for HBBC".